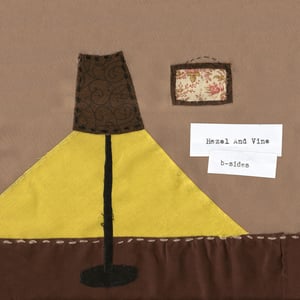 $

8.00
This is a Digital Download of our B-Sides.
MUST READ BELOW!!!
Please allow 24 hours (maximum) to pass before contacting the email below about not recieving your download. We need confirmation and payment approval before your download is sent to your email. Contact hazelandkyle@gmail.com for any problems
This album is a 22 song collection on songs that have stored up on our computers over the years. Some songs were album hopefuls that didn't make the cut, some are acoustic, alternate or demo versions of songs we have already released. We also snuck in some instrumental versions, cover songs & short song ideas that we never even started working on.
Comes with Digital cover and Booklet.