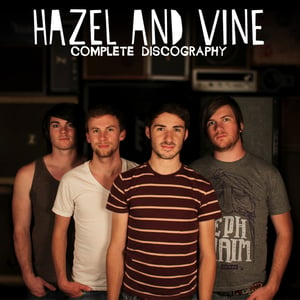 $

20.00
This is a digital download of all the music that we have ever released... MP3 format.
MUST READ BELOW!!!
Please allow 24 hours (maximum) to pass before contacting the email below about not receiving your download. We need confirmation and payment approval before your download is sent to your email. Contact hazelandkyle@gmail.com for any problems
Including our albums
-These Are For You EP
-All Together Now...
-The Radio Sound EP
-Hazel and Vine w/bonus track
-Hazel and Vine B-sides
Comes with Digital booklets for all albums.